HERE ARE SOME PORTRAITS I'VE MADE IN 1998–2021





As the categories are not absolute, you'll find portraits also in the other painting & drawing sections – and in printmaking and in photography too.

Also, some of these portraits are actually landscapes or still life paintings.

Many of these are also highly allegorical. However, what unites these works is that they are all painted from model, from direct observation — no matter how far departed from the so-called realism the outcomes might be.



What do I mean with observational here? My use of color is not naturalistic and I also tend to distort the forms of persons or scenes I depict. With observational I simply mean that I often paint a real person or a real scene and try to stay faithful to what I see in it and investigate my relationship with it. I that sense I think in these paintings belong to the school of "certain kind of realism". The phrase comes from philosopher Maurizio Viano. He used it to describe Pier Paolo Pasolini's cinema in his wonderful book A Certain Realism: Making Use of Pasolini's Film Theory and Practice (1993).

During my career I've grown steadfastly interested in continuing with the "old forms" of allegorical and portrait painting. One reaseon was that I noticed that those who were interested for example in my theatre work, films and photographic work were often categorically dismissive of painting as a genre. This irritated me and actually encouraged me to consciously acknowledge and show my roots in the tradition that runs from

Giotto

(1267–1337) via

Giovanni Bellini

(1426–1516),

Matthias Grünewald

(1475–1528) via

Francis Goya

(1746–1828),

Otto Dix

(1891–1969),

Max Beckmann

(1884–1950),

Keith Haring

(1958–1990),

A.R. Penck

(1939–),

Martin Kippenberger

(1953–1997),

Adolf Wölfli

(1864–1930), Ernst Ludwig Kirchner (1880–1938), Hilma af Klint (1962–1944), Maria Lassnig (1919–2014),

Chris Hipkiss

(1964–) and Lena Cronqvist (1938–).

I've also tried to show that figures like

Henri Matisse

(1869–1953) were not just pre-formalists and ancestors of abstract art, but simultaneously also exponents of allegorical painting, painting that deals with the questions of everyday world instead of turning its back to it in favour of aesthetic make-believe.

Sizes of these paintings and drawings vary a lot: the smallest are less than 40 cm tall and the biggest is over three meters wide. The most common size of portraits that I make on paper is 100 x 70 cm. The portraits on canvas are often bigger, my standard size in those tends to be 200 x 300 cm.



A portrait (that's equally an allegory) from 2021: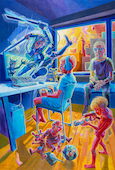 Portrait drawings and watercolors from 2009–2021: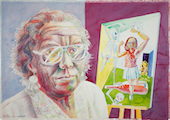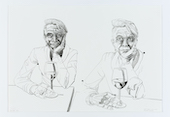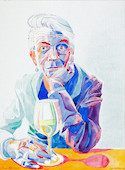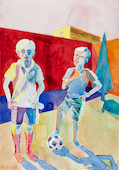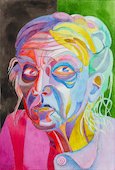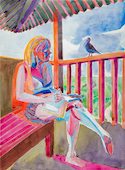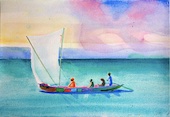 Small oil paintings from 2021: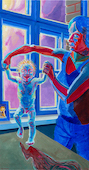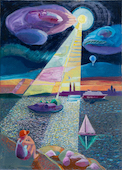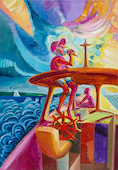 Portraits (and one drawing) from 2005–2008: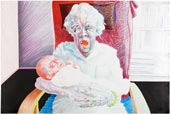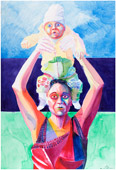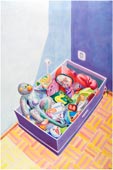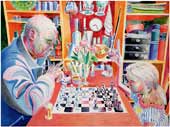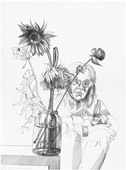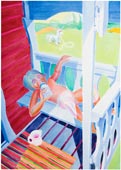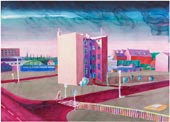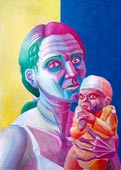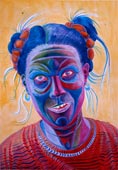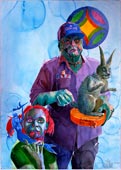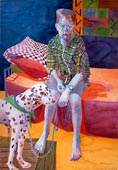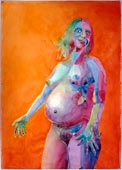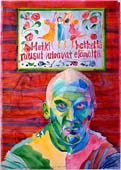 A big triple portrait on canvas made in Villa Karo, Grand-Popo, Benin, Africa, in 2009: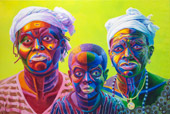 Watercolor portraits (and one oil) made in Villa Karo, Grand-Popo, Benin, Africa, from 2004 and 2009: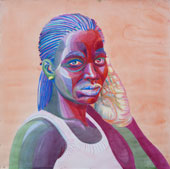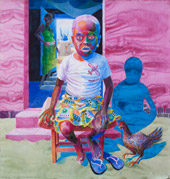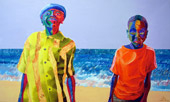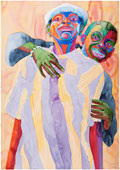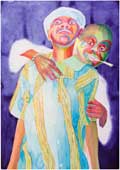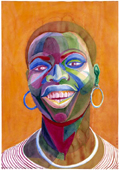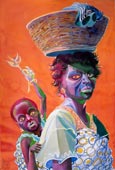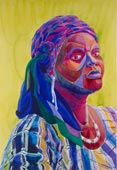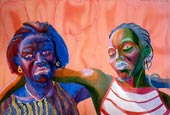 A few big portraits on canvas from 2001–2008: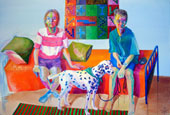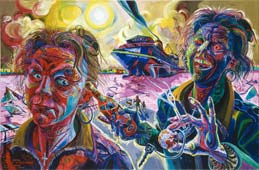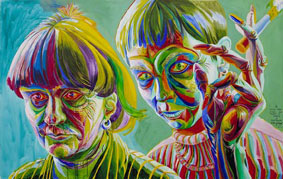 Watercolor portraits of my family and friends from 2000–2002: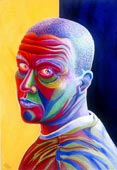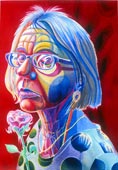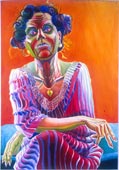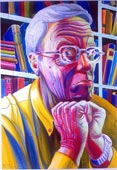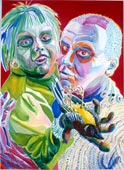 A few big portraits from 1999–2000: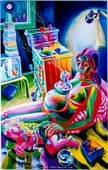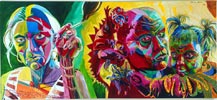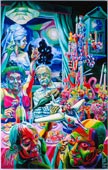 Small and mid-size portraits on canvas and wood from 1999–2001: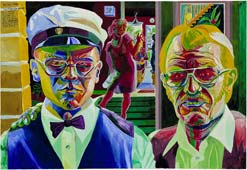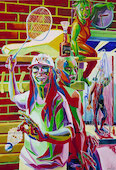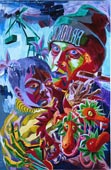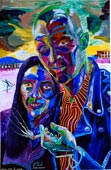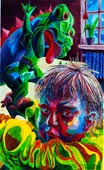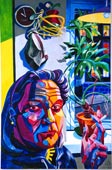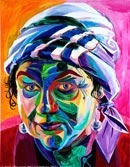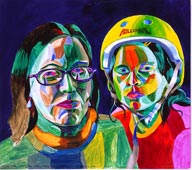 A couple of watercolor portraits from 1998: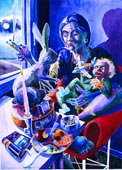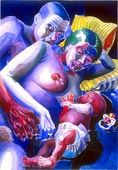 ---


Exhibition views: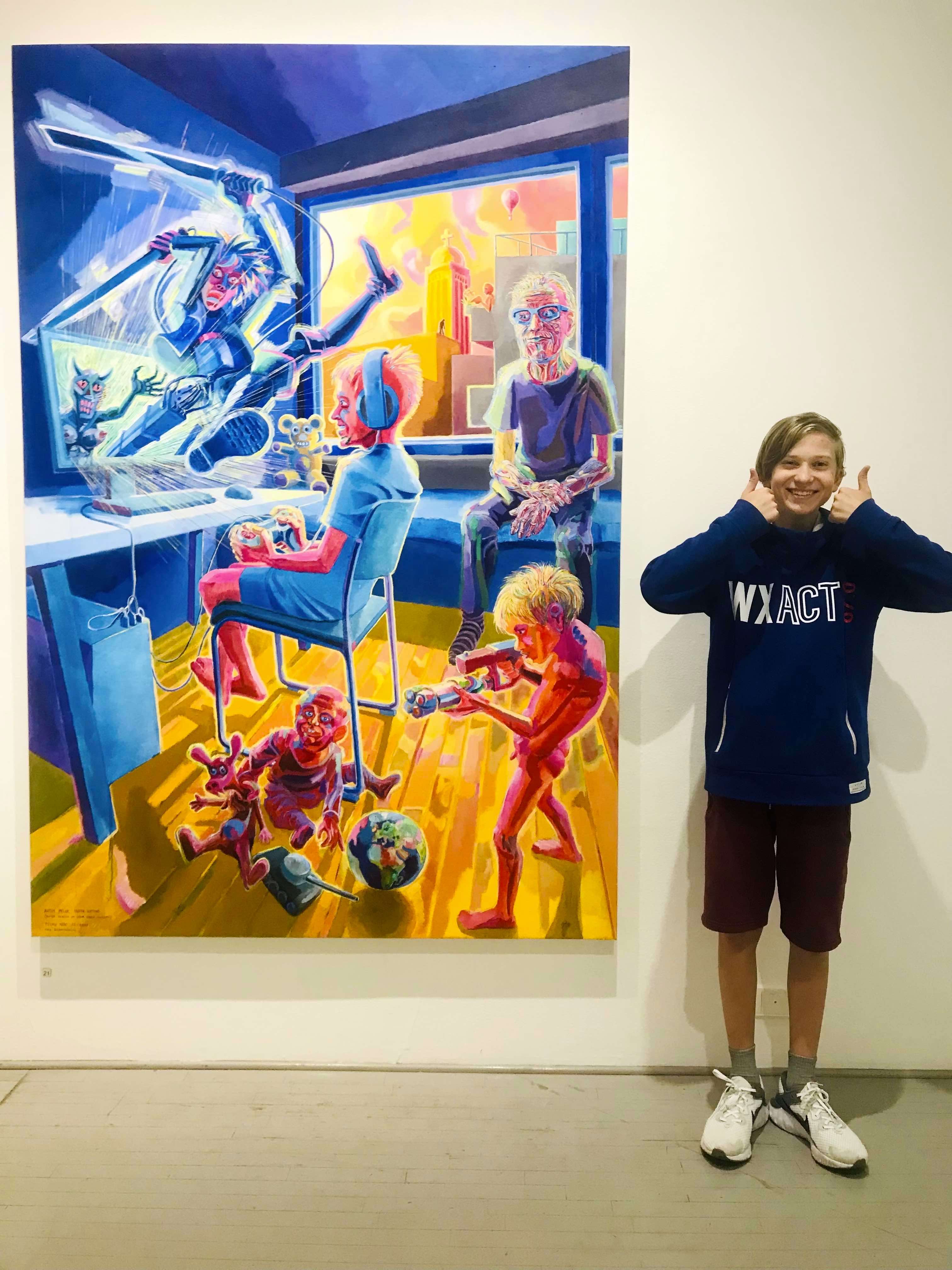 Aatos with the painting Aatos Playing, Gallery of the Finnish Painters' Union, 2021.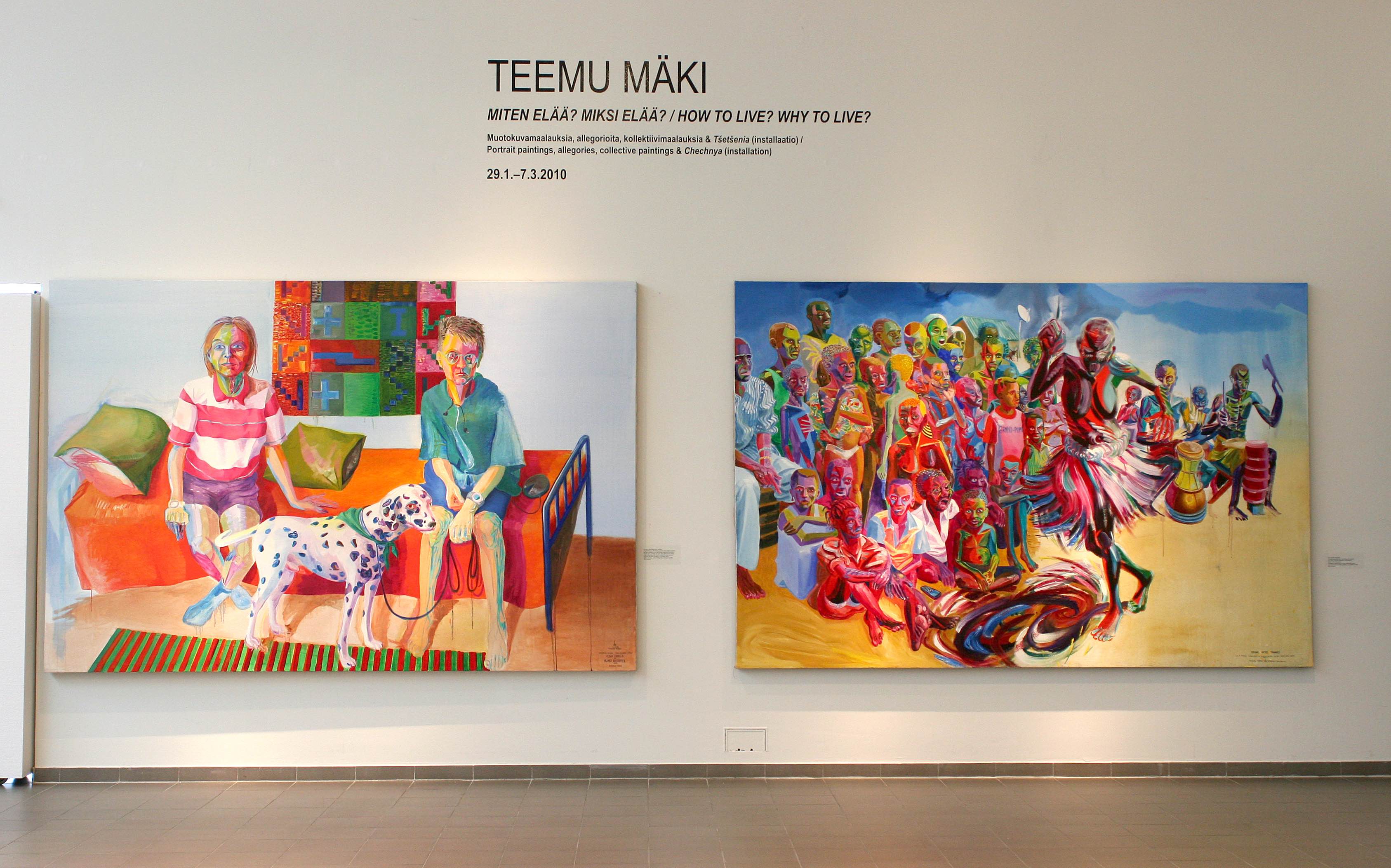 Kemi Art Museum, 2010.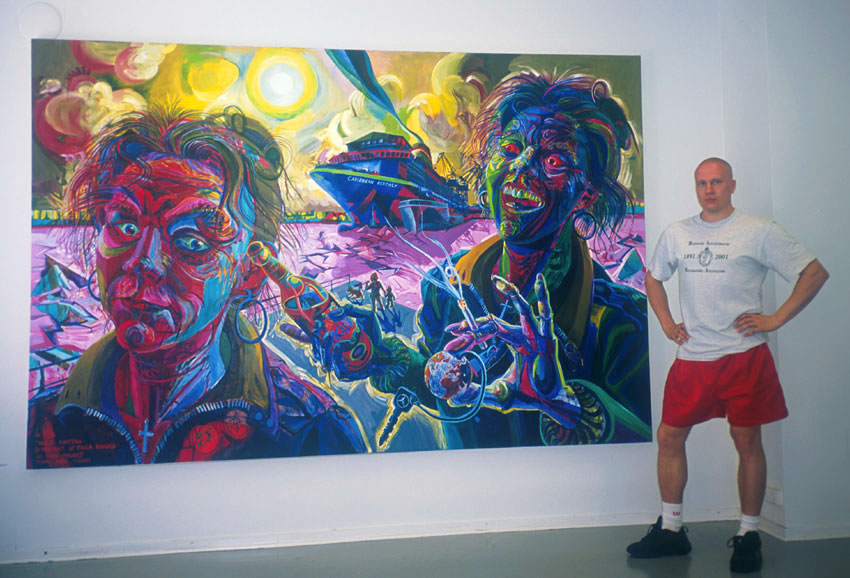 Me in a show with the Portrait of Paula Koivunen in 2003.




---