KUKA KUKIN ON? / WHO IS WHO?

a video work by TEEMU MÄKI
back to Teemu Mäki's video works
---
1 minutes, 38 seconds
2007–2010, 16:9
DV
Finnish with English subtitles

A video based on

Väinö Kirstinä

's (1936–2007) poem "Kuka kukin on?".

The video was made in a video poetry workshop for young people organized by Kiasma Theater as a part of URB-festival in 2007. Aune Kallinen and I were the directors/teachers of the workshop and we had 8 teenagers working with us on poetry, movement, performing and video: Saana Ahlfors, Nelli Ahlroth, Onni Hämäläinen, Inka Mellais, Päivi Raninen, Eevi Helinä Savolainen, Tuuli Teelahti, Eeva Virtanen

The end result was a 50-minute video work titled

Kuolevainen / Mortal

from which

Kuka kukin on? / Who Is Who?

is a fragment.


---

Väinö Kirstinä
(from Kirstinä's collection

Luonnollinen tanssi / A Natural Dance

, 1965):



WHO IS WHO?



A four-legged couple in love
walked
in a thousand-legged crowd.
A chirping machine chirped.
Clouds kept tactfully silent,
bimwhite in bamblue.

A green Thursday followed a black Friday.
I am a poem you are a poem, s/he is a poem.
Who am I? where am I? who is who?




(poem translated by Teemu Mäki)
---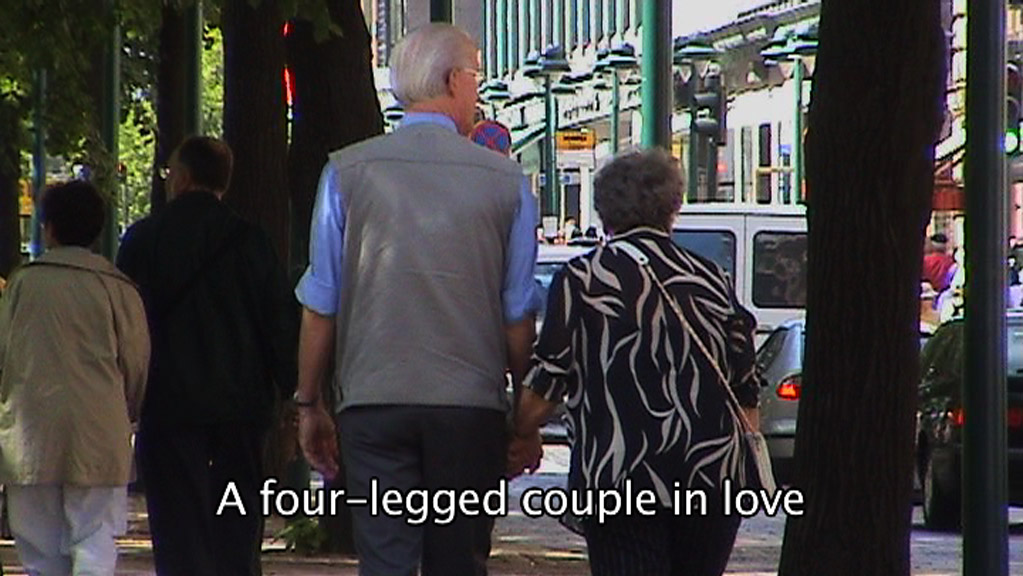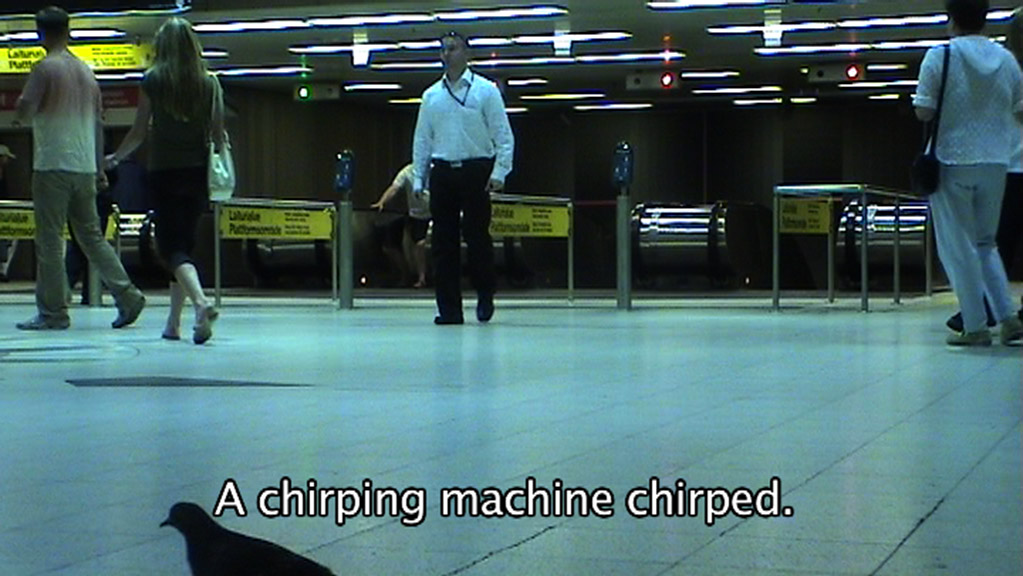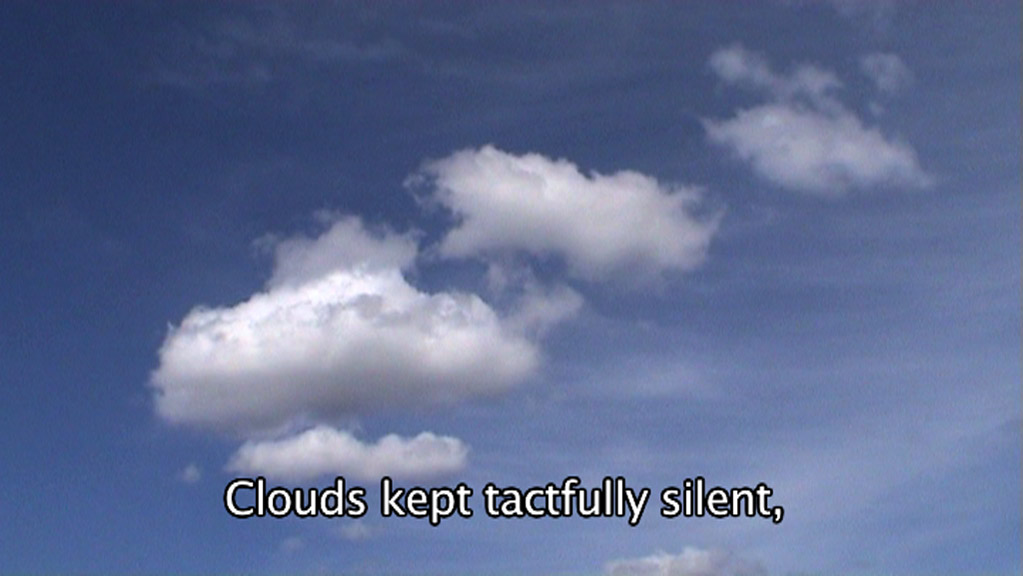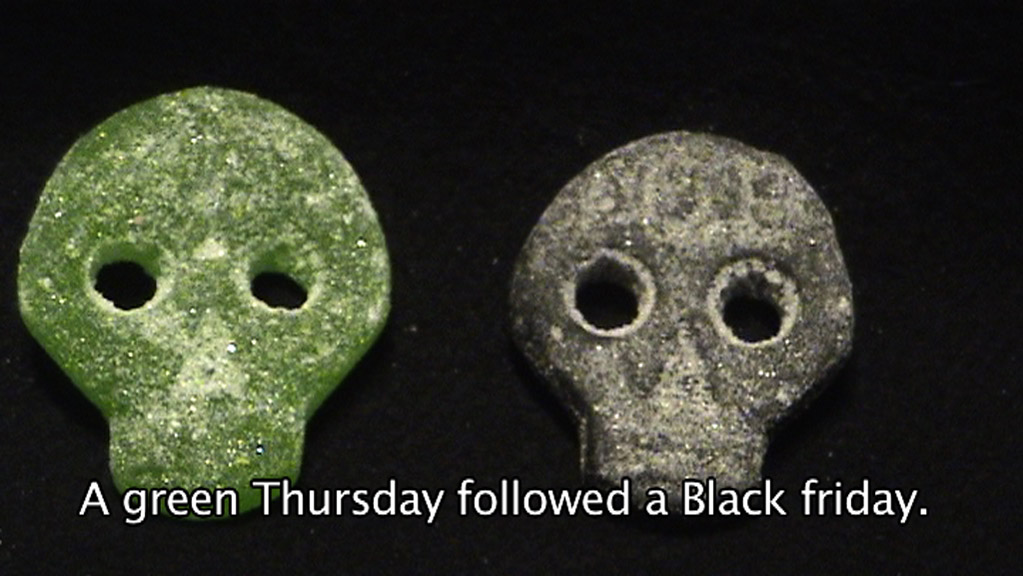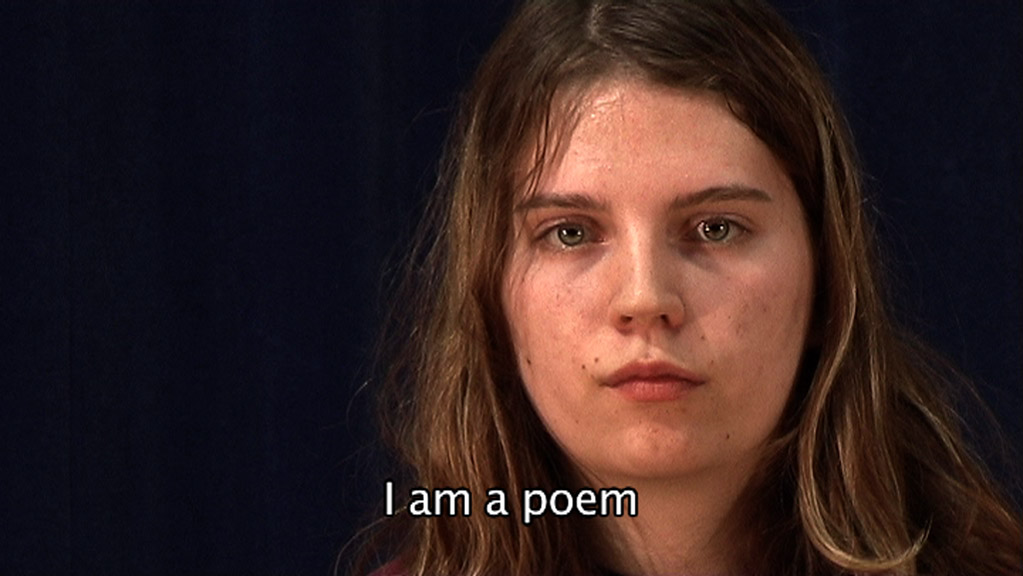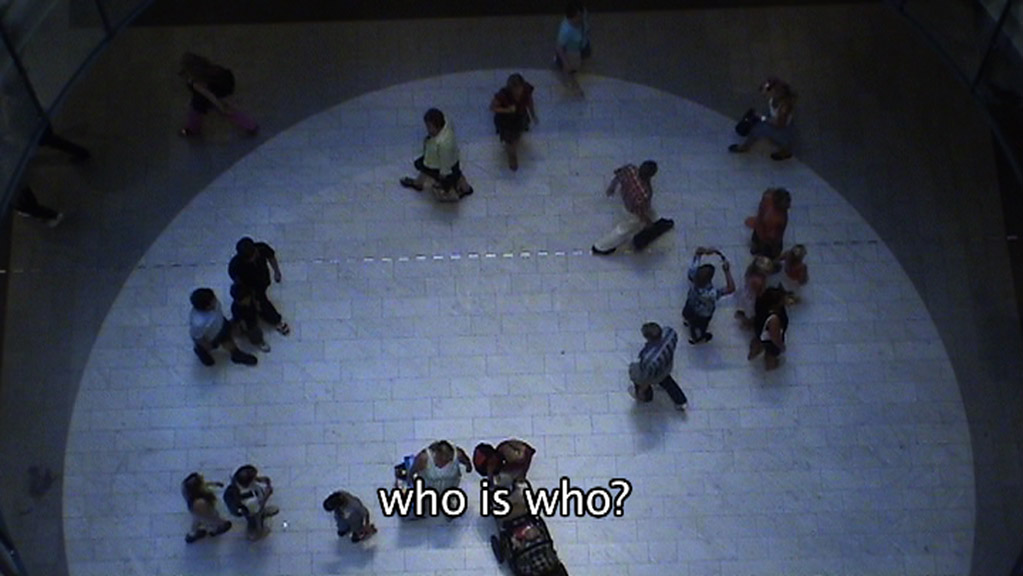 ---

<<< back to video list
Directors / teachers: Aune Kallinen & Teemu Mäki

Performers, video makers and editors:
Saana Ahlfors, Nelli Ahlroth, Onni Hämäläinen, Inka Mellais, Päivi Raninen, Eevi Helinä Savolainen, Tuuli Teelahti, Eeva Virtanen.

Image & sound post-production: Ville Hyvönen

Production: Kiasma-teatteri, URB-kesäduuni-projekti, Urban 2 yhteistyöaloiteohjelma ja TE-keskus.
Co-producers: Nuorten Mediakeskus Hattutehdas, Helsingin kaupungin nuorisoasiainkeskus.



next work >>>
---