Kamariooppera — A Chamber Opera

RIIKKA TALVITIE

(sävellys / composition)


CARYL CHURCHILL
(original script)


TEEMU MÄKI
(director)


Trailer / teaser: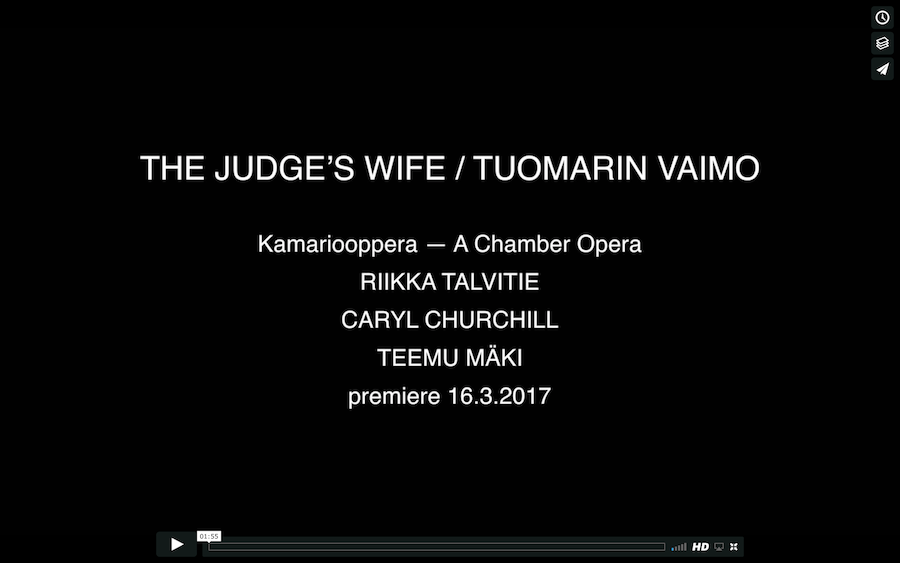 JUTTA SEPPINEN, kapellimestari (conductor)
TUULI LINDEBERG, sopraano
SAARA KIIVERI, sopraano
TUULA PAAVOLA, altto
JUHA UUSITALO, basso

Ville Tiihonen (actor, on video)
Jamie MacDonald (actor, on video)
Teemu Mäki (actor, on video)

defunensemble
Hanna Kinnunen, huilu (flute)
Mikko Raasakka, klarinetti (clarinet)
Markus Hohti, sello (cello)
Lily-Marlene Puusepp, harppu (harp)
Mirka Viitala, kosketinsoittimet (keyboards)
Anders Pohjola & Timo Kurkikangas, elektroniikka (electronics)

Hanna Käyhkö, valosuunnittelu (light design)
Jonatan Sundström, elokuvaus ja leikkaus (cinematography & edit)
Teemu Mäki, lisätekstit (additional texts)

TO 16.3.2017 (19:00–22:00) — LA 18.3.
2017 (19:00–22:00)

— SU 19.3.2017 (19:30–22:30)
Balderin sali / Balder's House
Aleksanterinkatu 12, Helsinki, Finland


Tickets: Tiketti 32,50 / 22,50 €
(sis. aterian ja palvelumaksun / incl. a meal and service fee)

In English with Finnish surtitles.

Kesto / Duration: ∼ 2 h (sis. väliajan / incl. intermission)

Tuomarin vaimo / Judge's Wife in Facebook


A few pics (by Teemu Mäki) from the performance and from the videos used in it: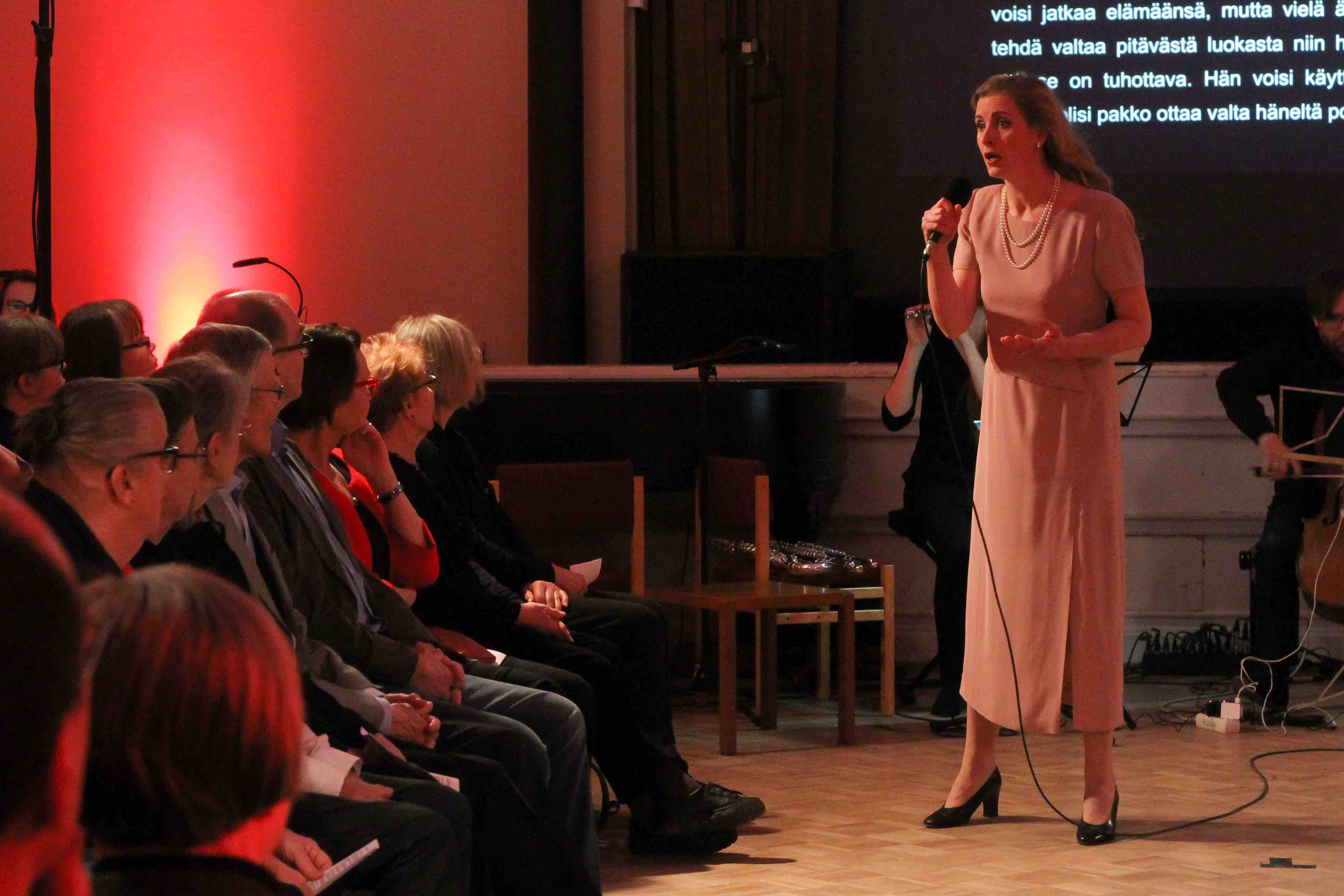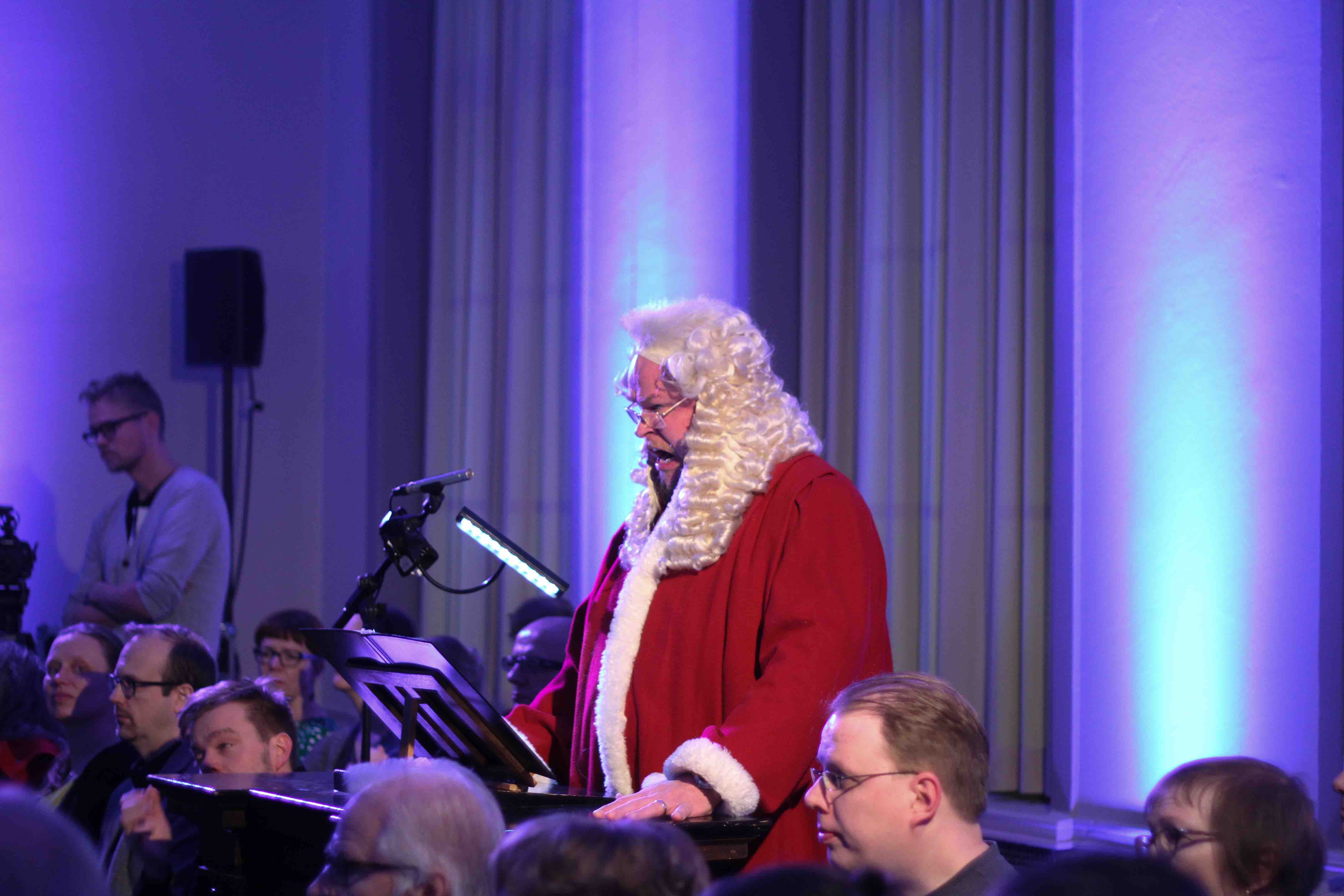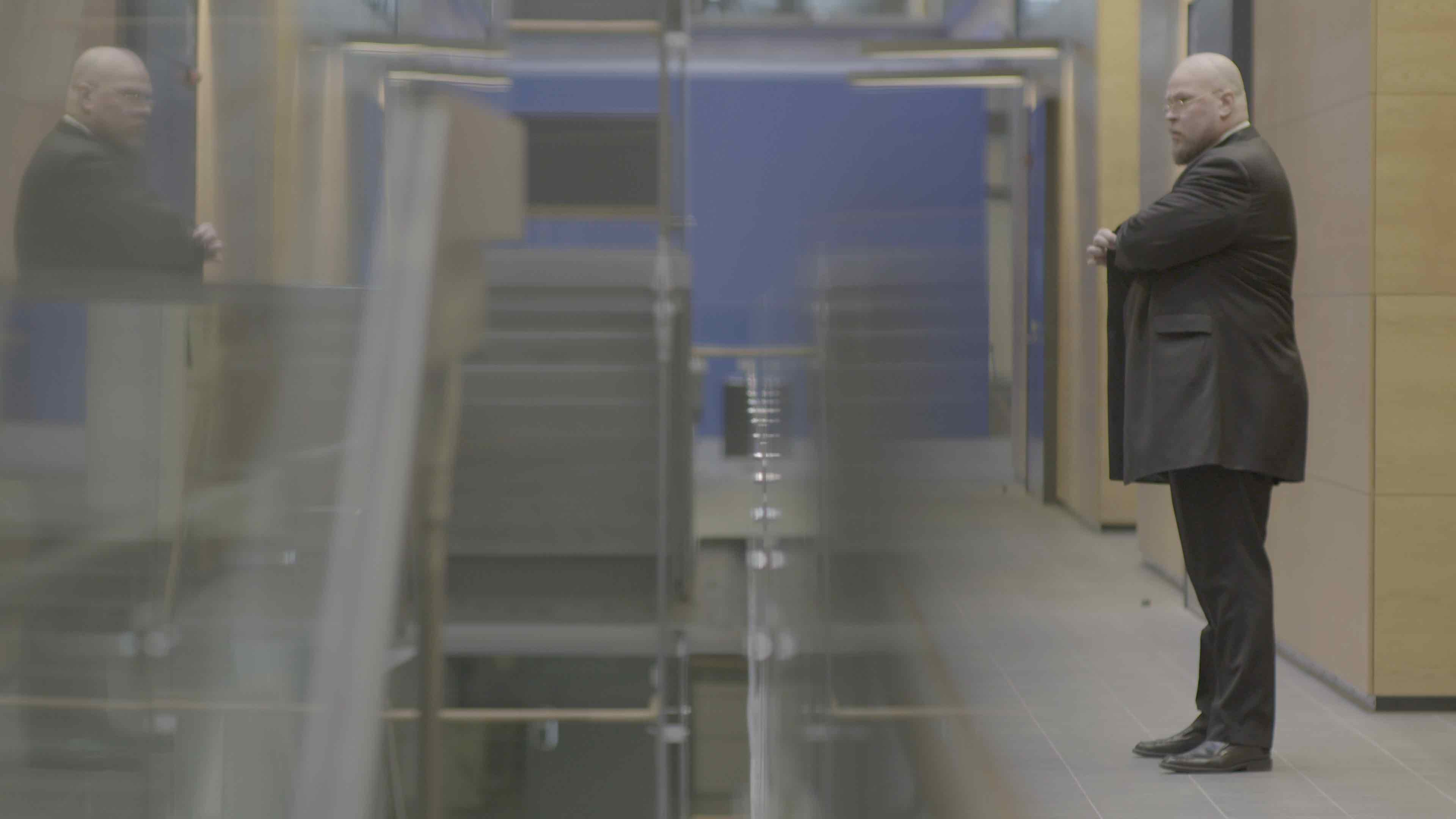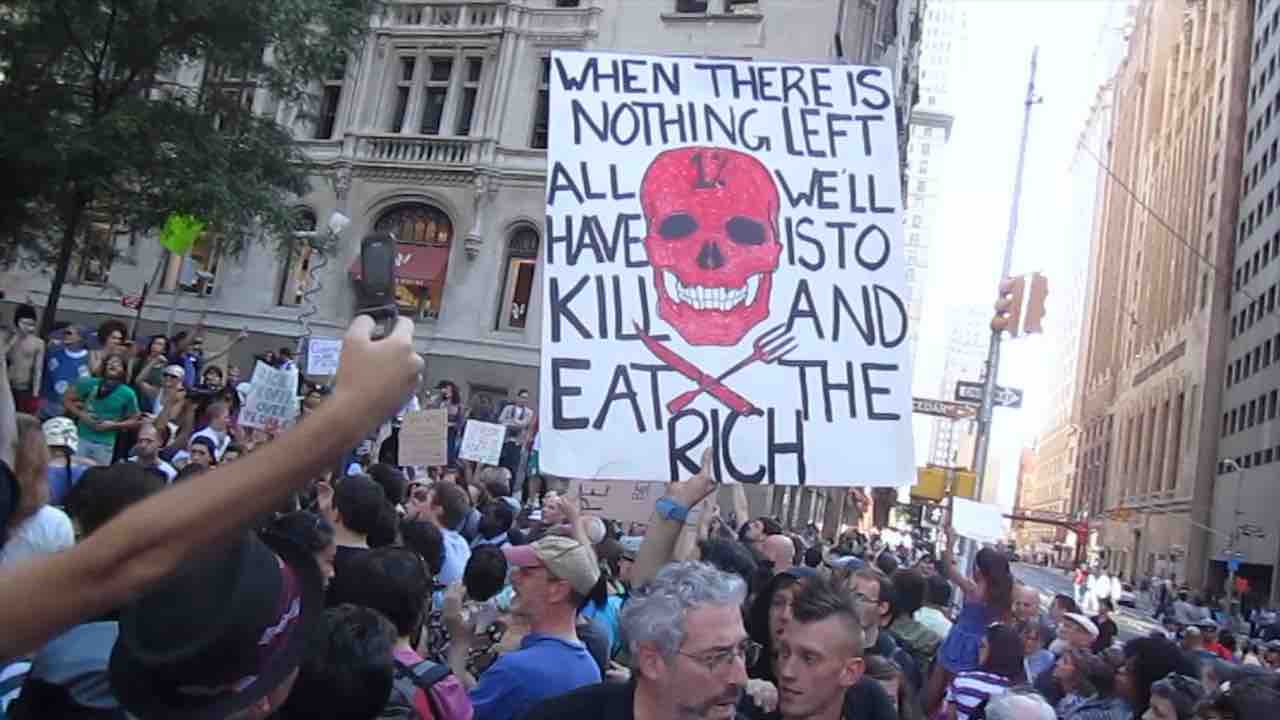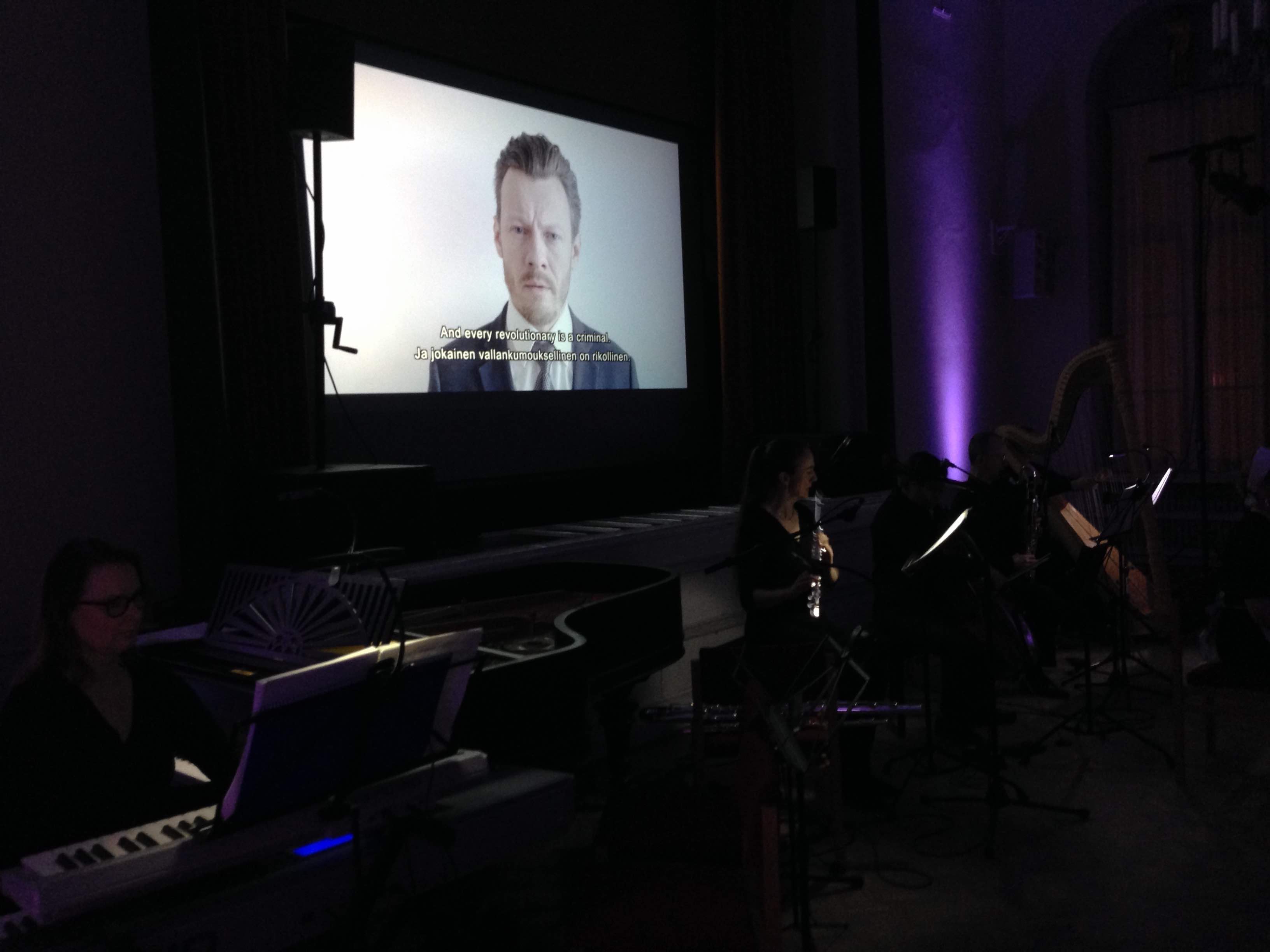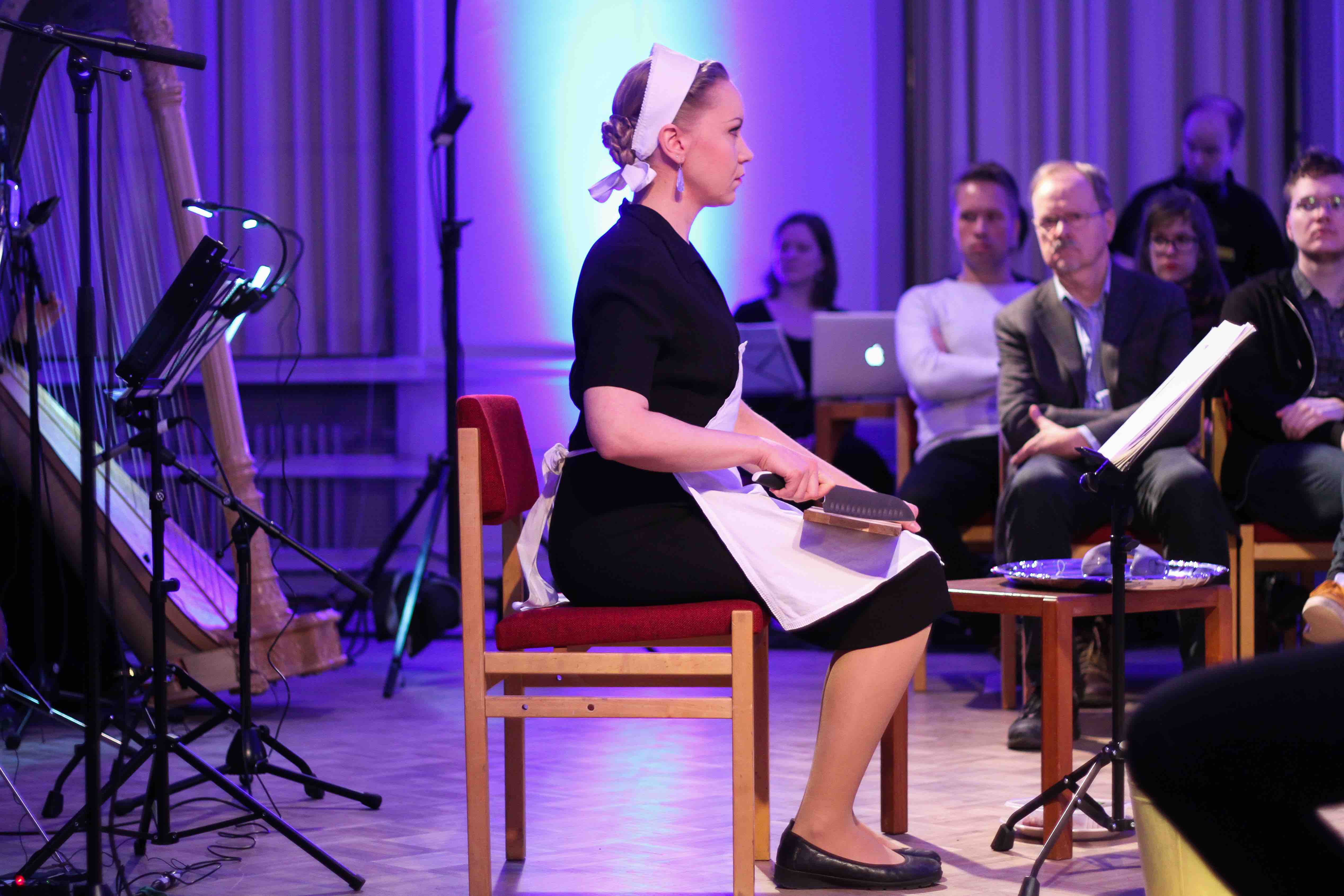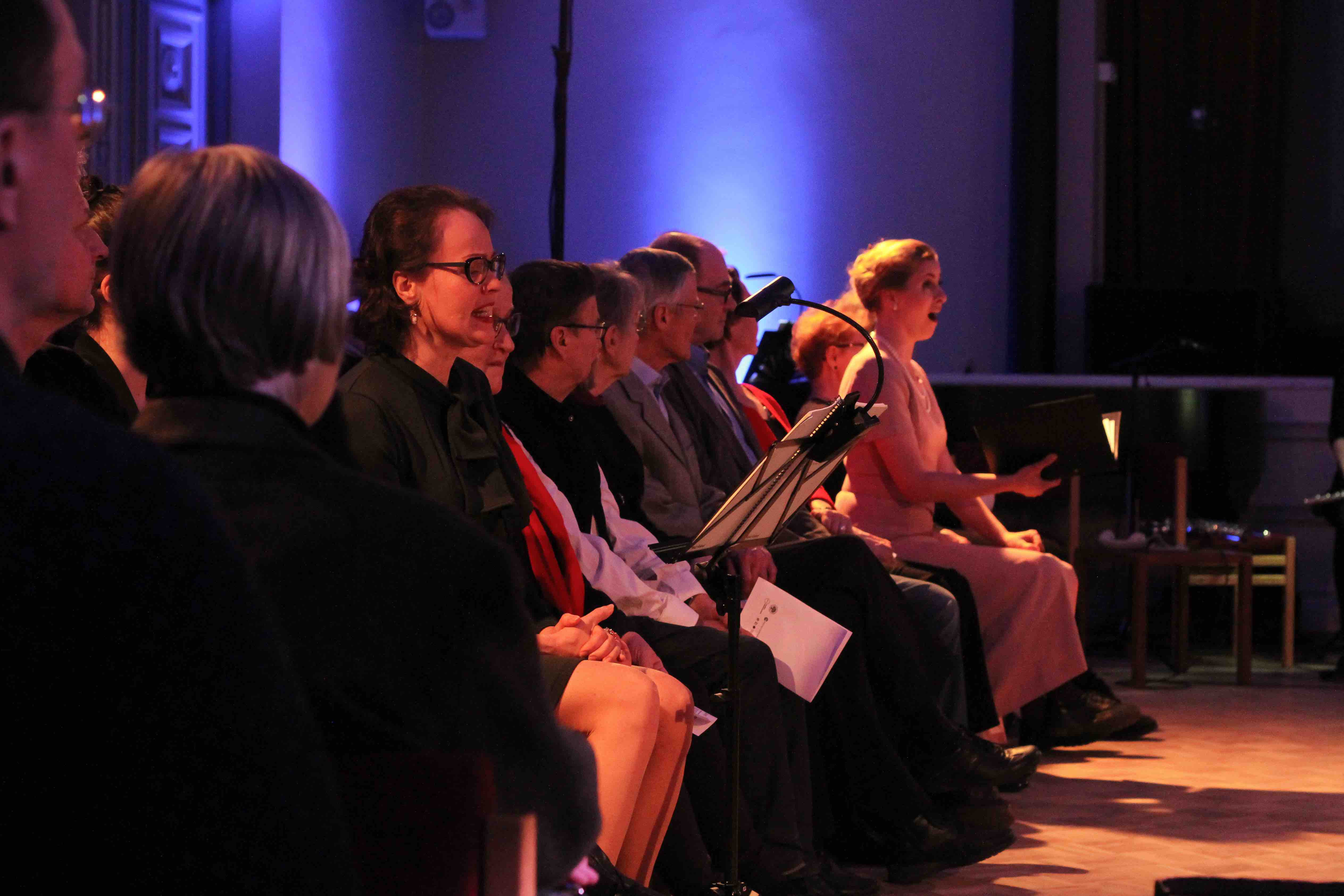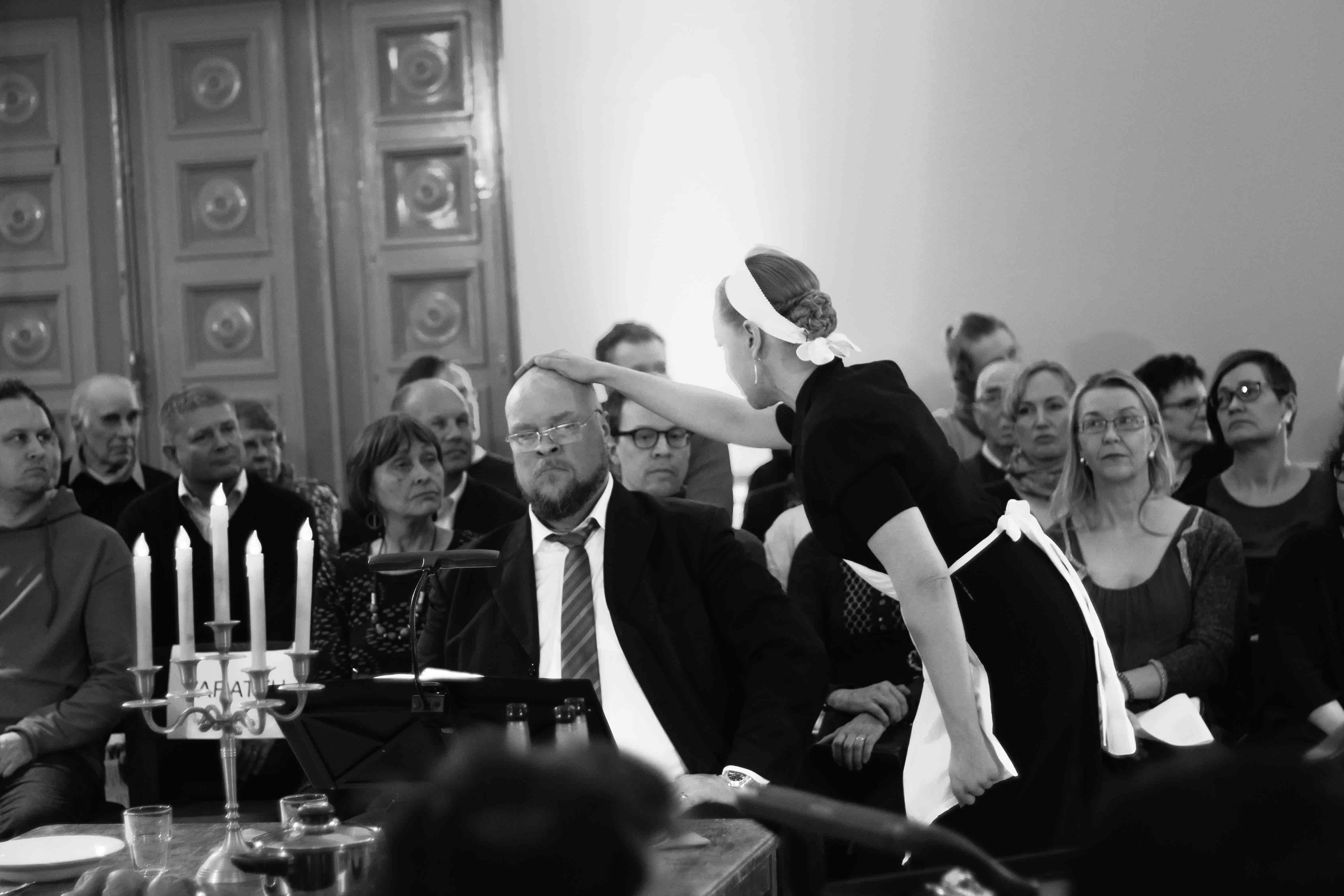 A rehearsal pic (without the orchestra) by Jonatan Sundström / Jonatan Sundsrömin ottama kuva harjoituksista (ilman orkesteria) 4.3.2017: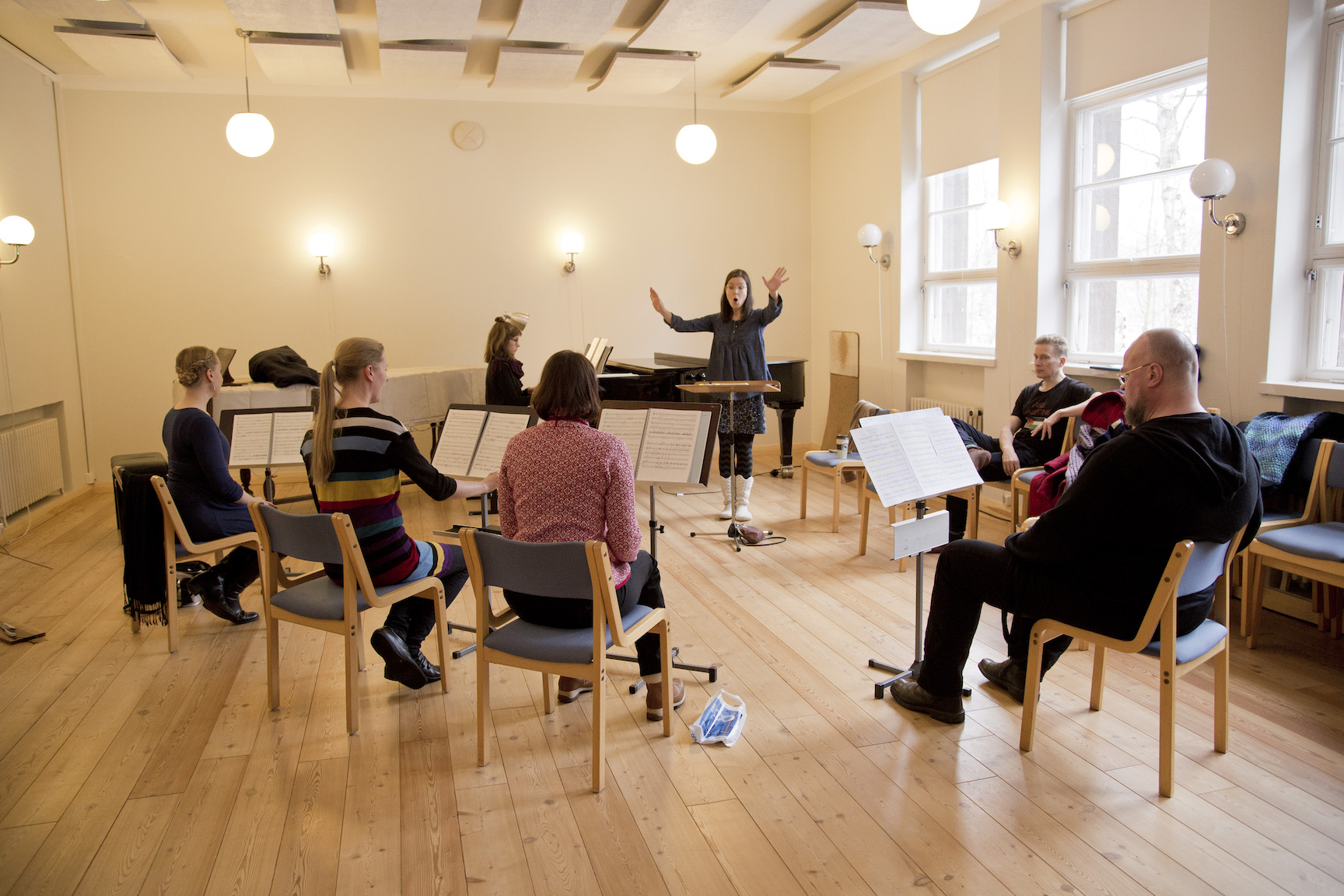 Feedback / palaute:
Harri Kuusisaari: "Terrorist threats and wry humour", Finnish Music Quaterly, 4/2017.
Hannu-Ilari Lampila: "Raivokas vihamusiikki piinaa Riikka Talvitien monitaiteellisessa oopperauutuudessa, joka käsittelee terrorismia" Helsingin Sanomat, 18.3.2017

Anna Pulkkis: "Riikka Talvitie imponerar med operan om Domarens hustru", Huvudstadsbladet, 17.3.2017.
Samuli Tiikkaja: "Terrorismi johtuu demokratian ongelmista, sanoo Riikka Talvitien uuden oopperan ohjaava Teemu Mäki" Helsingin Sanomat, 16.3.2017.
---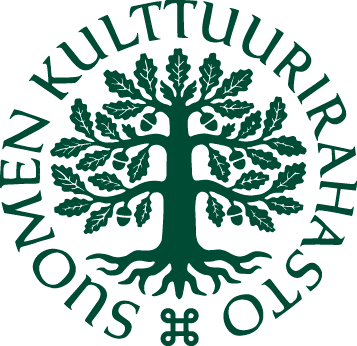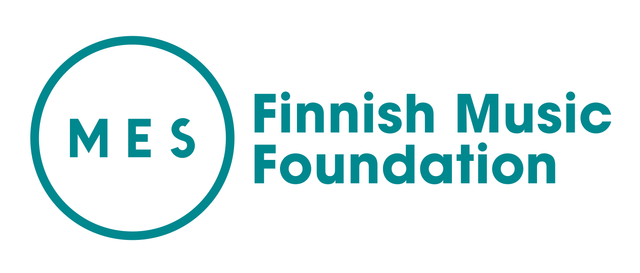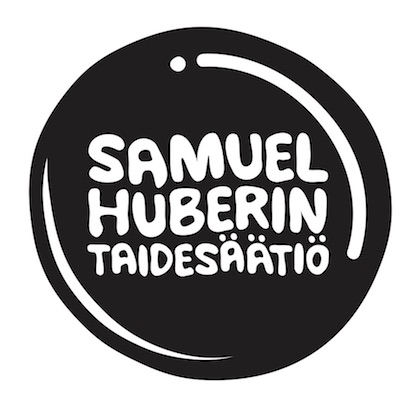 ---